No cost spared designing that bottle…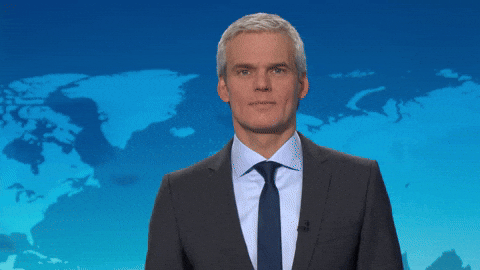 Thanks for the actual LOL. Train stares were worth it.
Ouch. And a quick goggle translate for Popolino gives: " the masses ⧫ the common people" - Own goal to M&S.
As for the graphics… Jessica Rabbit will be consulting her legal team.
I see it's also the name of a Nero d'Avola from Terre Siciliana, a pizza takeaway in Manchester, and a brand of foam used for cleaning babies' bottoms.
Marvellous.
Oh dear. My resolve was tested again and resulted in a further failure. So much for not buying any more wine this month…
A trip to Leipzig with work, and this little gem from my regular wine shop is coming home with me.
Egon Müller - Schwarzhofberger Riesling Spätlese - 2018
Was made an offer that I couldn't refuse, and it's another wine on my bucket list making it's way into my cellar!
Now, I need to find a nice wine storage fridge to display some of these in the kitchen!
Raided the clearance shelf at Majestic. I was actually looking for the Pinot Gris, the others were spontaneous decisions. Never had a white Cinsault as far as I remember, interested to see what it's like. Apparently only a few barrels made, according to the back label.
Do you mind if I ask where your regular shop is in Liepzig? I go there quite a lot to visit family; my brother-in-law lives in schluessig (possibly dodgy spelling), which is a nice inner suburb by Klata Zetkin park, and there's a few decent wine shops on or near Karl Heine Strasse, always on the lookout for more options though, especially somewhere with an interesting selection of Saale-Unstruut wines, which seem surprisingly hard to find.
Also, Liepzig, what an amazing city! Everything just works!
No worries at all - I generally go to Gourmetage in the Madler-Passage. There are a couple of other options too - and often I'll find myself on the train to Freyburg or Bad Kösen to pick up my Pawis/Lutzkendorf/Hey supplies directly from the Weinguts themselves
Leipzig is a great city, just the right size with the right amount of green space.
I agree entirely on Saale-Unstrut wine, there are some phenomenal producers in the area (see the above names, but not forgetting Böhme and Tochter, Gussek… - or indeed from Sachsen in the form of Schwarz and Zimmerling) - I would love these wines to be more available in the U.K., some are world beating but totally and utterly under the radar outside the local area.
Have you managed to find a way of getting a supply into the U.K. from Saale-Unstrut?
Nice tips. Will defo check out gourmetage.
I honestly haven't found any Saale-instruct wines over here- aside from these guys, who they sell at a local natural wine importer here in London. Fabulous Pinot when I had a glass in the shop, but a bit out of my day to day price range.
http://www.winesutb.com/weingut-buddrus-konni-evi
I'll have to have a look into their wine - someone did point out that there was a shop in London that imported Zimmerling, but it was't the full range (if anyone was to ever import his Riesling "R", I would be over the moon!), and that it was at a significant premium compared to buying it Germany, where it was expensive enough. And in any case, I can't actually remember the name of the shop too! I think it was mentioned on here though, so a quick search might help my faded memories!
I've spoken to Weingut Pawis from Freyburg and they haven't ruled out shipping to the UK, but it doesn't seem like the easiest process either on top of that. I'm living in hope that one day, someone in the UK discovers that their wines are well worth importing.
Lutzkendorf though - that's a challenge. The only place I can actually find it anywhere apart from restaurants etc… in the local area is directly from the producer. They are very friendly and very good, but their organisation can be a bit chaotic.
https://www.weingut-luetzkendorf.de/ - if you ever find yourself with a spare morning in Leipzig, it's 45 mins on the train and a 15 minute walk from Bad Kosen station. And well worth a visit… I thoroughly recommend their Traminer as the best I have ever sampled.
As a post-script, it was "The Winery" in London with Zimmerling, but they don't seem to have any in at the moment.
I wonder how easy it would be to organise an online tasting with samples of these wines?!
Thanks, looks like I have some exploring to do!
Pay day selection to keep us going for the next few months. The wine stocks at home are almost depleted. Roll on Friday…
Impending reserves bill prompted another withdrawal. Delayed delivery so I have time to make a little space
||
||Côtes-du-Rhône Blanc 'Les Gendrines', Domaine Gaillard 2021
RH64911• 1 CASE3
From Reserves £0.00|
| — | — | — |
| — | — ||
||
||The Society's Champagne Brut NV
CH331• 3 Bottles
From Reserves £0.00|
| — | — ||
||
||L'Aube, Domaine Courbis 2017
RH52021• 3 Bottles
From Reserves £0.00|
| — | — ||
||
||Château de La Dauphine, Fronsac 2014
CS9611• 1 Case of 6
From Reserves £0.00|
| — | — ||
||
||Claret Old Friends Case 2005
OC1696• 1 Case
From Reserves £0.00|
| — | — ||
||
||La Rosine Rouge, Collines Rhodaniennes, Domaine Ogier 2018
RH55441• 3 Bottles
From Reserves £0.00|
| — | — ||