An increasingly rare purchase from a retailer other than TWS as much of what I buy tends to go into Members Reserves and I really do not wish to have more than one storage provider.
This purchase was prompted by the demise of a local merchant (Appellation Nation in Cheltenham) who sadly has been unable to renegotiate their lease and has made the decision to close. Decent discounts on a number of wines I love.
Order summary
Please click on the product to view on our website!
Taaibosch Crescendo × 3
£44.25

Meerlust Rubicon × 3
£48.00

Lukas van Loggerenberg Graft × 3
£52.50

Chateau Potensac, Medoc, Cru Bourgeous, 2009 × 3
£84.75

Tahbilk Museum Release Marsanne 2012 × 3
£28.89

Tyrrell's Hunter Valley Semillon × 3
£30.00

Ridge Geyserville 37.5cl × 2
£27.50

Lukas van Loggerenberg Trust Your Gut Chenin Blanc × 3
£52.50

Gosset Extra Brut × 3
£72.00

Louis Roederer Collection × 3
£78.75
Forgot to add that there was a further cheeky purchase of 6 x Meerlust Estate Red 2019 at a cracking £8pb. A wine @Drainhole was eulogising about recently on the South African Saviour thread. One of these earmarked for the weekend!
Curses. Tried to snaffle a few very appealing g bargains there but no National delivery
Impressive burlotti haul from EP
Ooh - are you planning to try some soon? I'd be eager to know your thoughts, if so, as I had been planning to leave mine for a few years.
I'm not sure yet but I will definitely share notes when I do
Trying not to buy wine - upcoming building work will require complete clearance of the cellar - but…. I am a sucker for a bottle of lagrein
I cannot tell you how frustrating this is ….
I've just put a case of Rapsani 2019 in reserves, when I went to pay I had a credit on my account … I shouldn't have , this is the VAT and duty on a case I've requested to be delivered this week from reserves
, so now I'll expect an email to settle my account ….

It's a know issue.
Once you pay for vat + duty on a wine it takes 24-48h for the credit to be applied against the "order".
The transaction should be vat and duty payment but instead is a credit to the account.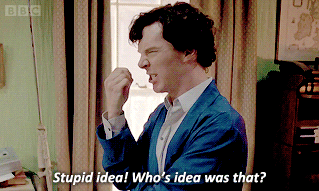 I think it's a case of poor design rather than an actual idea. Again I could be wrong
Still… it's stupid