And welcome to the weekend !
Autumn has descended upon Yorkshire with a vengeance: its cold, windy and not the kind of weather that tempts any outdoor activity. So fortuitously I have a bottle of Chateau 9 at the ready. But more of that later.
My invite for TWS posh Bordeaux tasting has arrived - and its a treat. Six wines I would never be able to afford, so perhaps here is a chance to understand 'what it's all about'
The wines will be tasted in the following order -
Château Petit-Village, Pomerol 2007
Château Palmer, Margaux 2007
Château Grand-Puy-Lacoste, Pauillac 2008
Château Beychevelle, Saint Julien, 2009
Annonce de Bélair-Monange, Grand Cru St Emilion 2015
Château Bélair-Monange. Premier Grand Cru Classé, St Emilion 2015
Which is interesting, I would have expected the opposite order? so a lesson learned already.
Back to tonight; Domaine Durieu Chateauneuf-du-Pape 2018. From Majestics 'mystery fine wine' case, I paid £12, it sells for £22. With my favourite guilty supper: flash fried chicken livers on a green salad (nobody else in the house will touch it)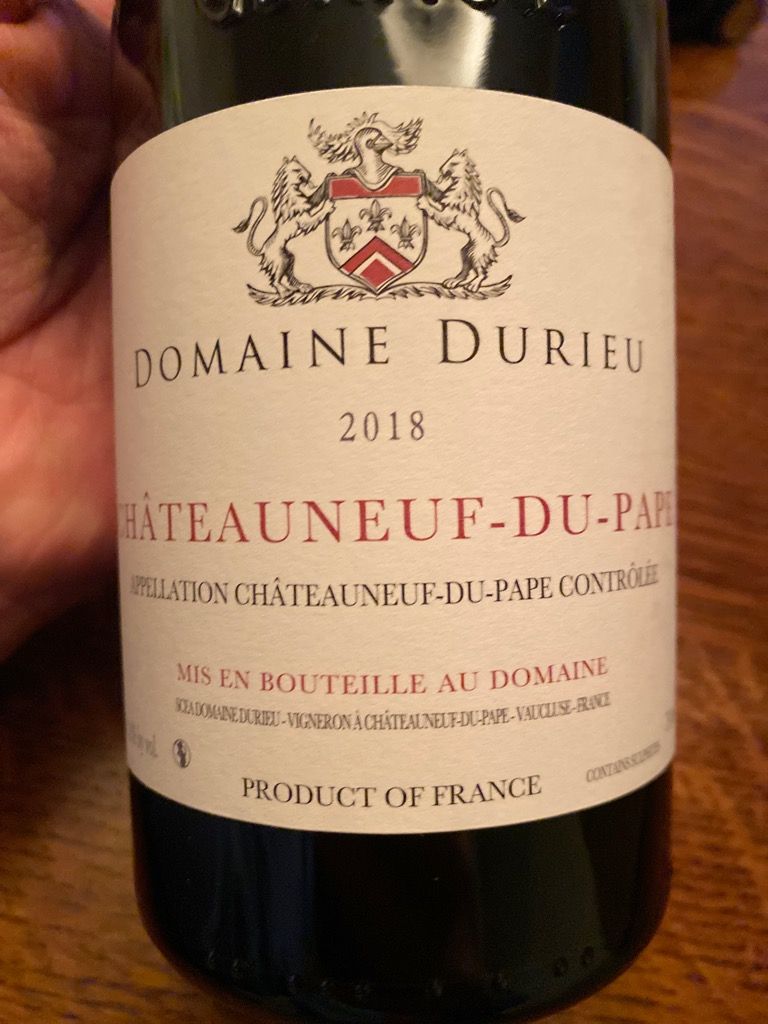 The wine is a bit 'meh' - nothing special - smooth and unchallenging. So about right for a Friday night. The chicken livers are outstanding, I trim and dry marinade them with thyme, smoked paprika, salt, pepper - then coat with a mix of flour and cous-cous. When fried this crisps up to be wonderfully crunchy exterior / soft interior.