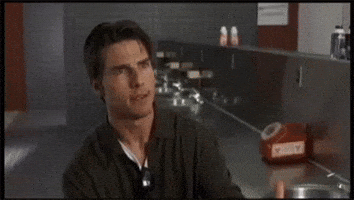 I cant DECIDE !!!
Grenache has to make one of the very best single varietal wines… Always a winner for me!
Can't vote as I didn't have the white. But I'll be buying the Zorzal again to keep for a little while, thought I'd have thought '24 a little optimistic.
I also have a couple of Zorzal's Cuatro del Cuatro on hold; really looking forward to trying it now!
Well done to both Leah and Martin - very good choices but the red for me but that's only because I normally only buy red
Think you mean @laura easy to get confused after a bottle of Zorzal…
Where did that hour go?! It's time for us to wrap up, but before doing so we owe you an enormous thank you for joining us. It's been an absolute pleasure tasting such nice wines with such nice people - the dog photos and games of 'which herb is that?' have been great bonuses on top of it!
Just to remind you that our next tasting is on 22nd November
Until then I'm off to gaze nervously at the poll to see whether my beloved red will come out on top - it's close!!
Cheers and goodnight all
The Cuatro is definitely going to make it to our Xmas order…!
Oooooh! It's 50/50 - How's it going to end!?
My apologies
Same here! I love them both equally. No Sophie's choice here. They're both very good examples of their respective varietals.
Nailbiting!
Thanks for a great tasting and come spring I will be embarking on 'acquiring' the taste for white wine and join in on both sides!
Another WONDERFUL evening, as always, sharing great wines and conversation with lovely people. Where have you people been all my life?
Thanks to @martin_brown and to @catherine for leading the TWS Taste event - and shame we missed @laura
See you in November!!
In someone else's life, clearly!
Well I love the Salvaje so that is a good recommendation giving that I'm not drinking the wine.
Godello has the lead by a nose.
So many people order this! I think I'm going to have to buy some too now
I honestly can't decide. They are both so good, and showcase what can be done with their respective varietals, in very different terriors. Must we vote…?!
It's a really lovely example of Garnacha - light, fruity and elegant. From Aragon, though - so not quite Navarra, but not too far.
Just stumbled into here!
I thought that comment was funny.

I always thought Chekov wrote it!
But the ex-wife once described me as a "cultural desert!", not without good reason.
What I didn't tell her that my 1st proper snogging session took place while stewarding at a school performance of "The Cherry Orchard!"
I'm ok with the Periodic Table, but playwrights are my quizzing nightmare!
Have a terrific evening!