Why buy wine First Release?
Reserve sought-after wines, ready to be shipped
Wines offered 'First Release' are bottled and ready to be shipped to the UK, and arrive earlier than en primeur wines (which are still maturing in the producers' cellars).
Opening, in-bond prices: By reserving these wines just before they arrive in the UK, you'll be securing them at their First Release price.
Something special for the future: Most of these wines will benefit from ageing: the decision when to pull the cork is yours!
A wide range of options: We'll be offering a wide variety of fantastic wines in this way throughout the year.
How First Release works
First Release offers are open for around a week. Once closed, orders will then be entered into an allocation system and confirmations of successful orders will be sent out soon after.
We'll confirm your order and take payment.
Within three months (in most cases), your wine will arrive in the UK and we'll let you know it's here.
You can then choose to take delivery, or to store the wines with us in the perfect conditions of our Members' Reserves facility, which offers the best-value wine storage in the country.
Drink and enjoy your wine based on our annually updated drink dates.
I've got to say I quite like the proposition of being able to buy in-bond.
Biggest question I have outstanding is how frequently we should be expecting these offers and of course… which wines will be included?
Opening, in-bond prices
By reserving these wines just before they arrive in the UK, you'll be securing them at their First Release price.
I bought the 2016 Yalumba Signature from Waitrose Cellar this time last year. It cost me £25.49/btl. I could have re-purchased on the current deal for £27/btl (now sold out). Majestic seem to rotate the Signature and the Menzies to £28.99/btl (Menzies currently on deal now)
This offer = £32.08/btl
I want this wine but I think I'll just wait until Easter and purchase it cheaper from Waitrose or Majestic.
Also, I think this statement is incorrect

There is an option to substitute… presumably some sort of random lucky dip from the rest of the list?
Not sure I'm quite understanding this correctly. Is it simply a gamble on whether the price will go up during shipping?
Anyone had it before? I am a big fan of the Viognier, but have had some Yalumba red, can't remember which, that I found too sweet for real enjoyment. Pretty sure it wasn't this but it just makes me wary.
Presumably some of the offers that have previously been badged as en primeur will now rebrand as first release instead? If I've understood it right the definition would seem to cover the likes of Vergelegen etc.
It just comes across as a tardy EP campaign. I may be missing something though as I have just staggered out of an exhausting all-day Teams meeting.
Agreed. Seems a way of splitting those offers out, and perhaps reacting to the regular murmurings on here that 'EP doesn't always mean EP'.
There's now an updated calendar if you scroll down the in bond page: https://www.thewinesociety.com/in-bond
| November | 2018 Brunellos | En primeur |
| --- | --- | --- |
| | 2020 Meerlust Rubicon | En primeur |
| | 2019 Warwick Trilogy | En primeur |
| | 2018 Vergelegen | En primeur |
| | 2018 Yalumba Signature | First Release |
| | 2019 Catena Zapata | First Release |
| | | |
| December | 2021 Alheit | First Release |
| | 2017 Contino Gran Reserva Rioja | First Release |
Yalumba Signature is an outstanding wine. 2018 is an excellent vintage.
Signature is my personal favourite from the stable.
The Octavius is about twice the price from very old vine Shiraz but the 'Sig' is a Cab/Shz blend with Cab in the lead and providing great structure. I note the 'drink to' date given by TWS is to 2033… I'm pretty certain this could go much further and has the track record to do so.
Seems to me like another way to offer clients the opportunity to buy wines in bond and then decide when to pay the duty. Given many customers of TWS are also customers of other retailers who already offer this I think it's a welcome innovation.
I have no willpower and went for it.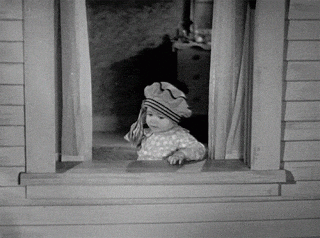 My impression is that, whilst price might be a little attractive though I doubt it will be very much so, the key benefit is securing wines before they go on general release. Many people here, myself included, have stated that this is their main reason for buying EP. So this offers the same idea with less time to wait for delivery.
It's a shame though that they aren't allowing orders of less than a case of wine.
But can't you do that with EP, when the wines land? Store in reserves, bonded or DP? With this First Release from the blurb excerpt above duty is payable upon "removal for delivery". It is not as if it can be moved to a third party storage (in bond). I'll have a look at the original teaser email to see what it says.
OK - so it must be for wines that would never be offered EP; otherwise it could be a retread of the remainders list. It'll be interesting to see what this ramps up to. Interesting.
I do not really understand.
It's like E.P. EXCEPT you pay all the VAT & taxes up-front ?
And is equally young / unready - requires cellaring for years before being drinkable.
Sounds like an absolutely perfect vehicle for flippers - buy wine you never intend to drink, store in member's reserves, flog it on after a year or so.
You pay duty and VAT on withdrawal from bond/reserves (or I guess earlier if you want to).
"Made up of almost equal parts cabernet sauvignon and shiraz, a blend unique to Australia…"
Not if you drink Trevallon, it's not!
I also feel like this is what it will encourage. Beyond exhortations - via membership wording - to explicitly not do this, will there be a mechanism to actually stop it from happening?
And beyond silly defences of people being able to do what they want, the reality remains that The Society exists as a mutual, but in this scenario it would merely act as a subsiding vehicle for the very wealthy to accrue more wealth off the back of the majority (it would constitute the greatest £20 investment anyone ever made, no?). I realise this is en vogue politically at the moment, but perhaps not in the spirit of TWS, surely?
It's an interesting idea, especially as it is exactly what some "EP" campaigns are now so it's not really a change.
As with @MikeFranklin I'd be disappointed if TWS move to selling more of the in demand wines by the case though. Firstly because there's less to go around but secondly (and more importantly) because it excludes people who can't afford/don't need a whole case (or who can stretch to it but only for a wine they really know well). Fewer people will take a punt on wines - which is kind of exactly the opposite of TWS' founding purpose.