Are they still around? I used to visit a Brazilian friend in Seattle in the 90s and they were from there. Buzz!!
Carly Rae Jepsen. She's a Canadian pop star who had a couple of big hits about a decade ago and now releases fun and surprisingly clever dance-pop (and is popular enough to sell out 10k tickets last night to one of the most diverse crowds I've ever seen).
The Melvins/Sleep/Slayer was an All Tomorrows Party's gig in Ally Pally also about a decade ago. I've no idea if they're still going
You know they made a couple of "unplugged" EPs before that, right? Sap and Jar of Flies.
I saw them at their top when I lived in NYC in the 90s. At MSG if I remember correctly. Dirt is a masterpiece.
Recommended film: Hype! (the story of the grunge music scene).
Is she Celine Dion's daughter?
I believe they are still active - a good effort given they started some time in the early 80's!
Yes, Melvins still active and releasing. They come to the UK quite often. Buzz also worked in those very pattonian albums with Fantômas (I quite like Suspended Animation, hilarious).
You were very lucky to see them ….thanks for the heads up on the eps … I think jar of flies will be on my rotation a lot
Jar of Flies is an incredible EP. It was recorded pretty fast but everything comes together seamlessly.
Sometimes we perhaps should try and work out what music is all about. The great Sergiu Celibidache spoke his mind about music…this interview with him takes some beating. A man after my own heart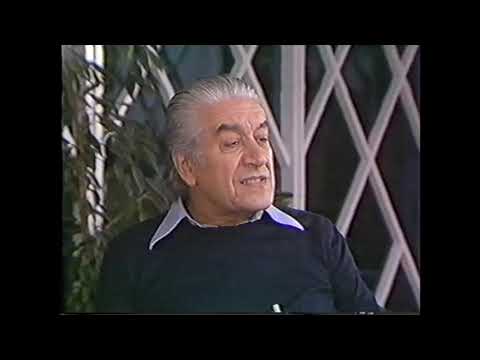 Are you a mark lanegan aficionado …??
I've been listening to the Screaming Trees since they were on SST.
By far their best period IMHO
Just found mad season … bluesy grunge love it
They could have invented streaming thirty years earlier
Good man. Now go find Temple of the Dog!
You can start with their single: Hunger Strike
(if you're tight for time, or impatient)
And the apex of northwestern collabs is (of course) Melvana.
Love the Crocodile Cafe. Still going strong.
Where would you start with Mark L …?
I didn't have many friends that listened to the same music until late in high school so buying a cassette was a proper roulette experience! Trying to find a radio station that played good music was a proper pain too.
He used to scare the hell out of the orchestra. Terrifying was usually employed to describe his presence.
For his solo career, start with whiskey for the Holy Ghost or the winding sheet;
Note the list of musicians!
Both on Sub Pop, btw.