Thought this might be of interest:
That was a thoroughly interesting and smile inducing read. Cracking stuff, thanks for posting !
As for the 2022 packaging awards, 'Buzzkill alcohol removed Sauvignon Blanc' gets my vote
Some entertaining early attempts there. Who could resist a can of " kosher Mother Goldstein New York State 100% Pure Sacramental Concord Grape Wine "sweetened with excess sugar" - ?
Hand on heart, without fear of contradiction, that tasting glass of the first (and only ) sweet Concord wine I had in Ohio was the most disgusting thing ever to pass my lips.
(Or was it that Catawba that time… ? )
Why / how they manage to sell any of this stuff is one of Life's Profound Mysteries
Fascinating! not for me but was amused by the cans for two…no-one getting tipsy there!
As someone with a wife who often doesn't drink- and even I don't occasionally- I have a big problem with open bottles that don't keep so well for 2-3 days and I would love a decent wine from TWS in a can to give me flexibility. They used to have one, but then they also used to have red wine boxes below near tanker size too, 5 litres, , but now don't.
Hopefully coming soon…
Until that day arrives… TWS have a pretty decent range of half bottles. A few are 'meh' but there also are some very good ones depending on what you like.
Party Time Cold Duck is a Champagne name worth revisiting
Yes I looked at those. 37.5cl isn't quite right or at least not flexible enough for my needs given that even I take some days off a week. The problem is that bit of wine left in the bottle for 2-3 days.
I suppose I could always persuade my other half to drink wine more often…
Look at your diner breakfast: Concord jelly (jam). Kids are given sweets and medicines flavoured with Concord or other native grapes. Thus the taste isn't strange to them as it is to us who have never before encountered these grapes. And having them very sweet hides the strong 'off' flavours.
Indeed. Here's a pic of some "delicious" Concord grapes at Starr Hill winery vineyard in Curwensville PA, for those who'd like to picture them…
Cayuga, Catawba, Niagara and Isabella make up the dirty five of labrusca-dominated hybrids which are all equally horrid but end up in the popular sweet table wines of the North East USA wine regions.
On the other hand, there are some perfectly palatable hybrids grown there too, such as Marquette, La Croix and the best of all, Norton.
we have indeed bonded over this and I am living the bucket list dream myself this July with an extended road trip through Arkansas and Missouri in search of more Cynthiana / Norton !
Forumers are pre-warned of lots of smug souvenir snaps when the time comes…
ps I have a hit list of wineries to call in at, but any specific input from your good self would be helpful…
I'm sure that explains much. As it does with that other puzzling American beverage, root beer.
Ah hah, so that is why peanut butter and jelly sandwiches were invented, to hide the taste of the jelly. Now I understand, I think…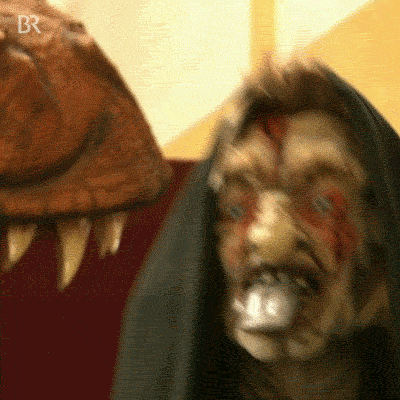 The main centres for Norton wines are Augusta and Hermann. Both on the Missouri, which is how they transported wines to the rest of the USA pre-Prohibition when Missouri was the second biggest wine producer in the USA. Vines were enthusiastically destroyed by the Prohibition agents and after Prohibition California became the nations wine producer
If you're looking to stay in chain hotels, there aren't any in either town*, just a very few expensive B&Bs. We stayed in Staybridge Suite in O'Fallon, Chesterfield. There was a cain type restaurant opposite we could walk to in evening and they allowed BYOB at no charge so we'd take our purchase from the winery we'd been to. Also in Chesterfield was a up-market restaurant called Annie Gunn's which had a big winelist, and a entire page of Missouri wines. they had aged Nortons, we had a 7 year old Adam Puchta, served in a Riedel Norton glass**, and it was beautiful. I was told this winery has been in the same family for six generations and a son of the owner is currently working in the kitchens. Unfortunately, as is usual at wineries, the Adam Puchta winery only had recent vintages and they really needed aging.
The Nortons we enjoyed most we those from the Augusta Winery - especially the Reserve, (Augusta made the very first Norton I tasted when it was shown at the London Wine Fair many years ago.), Stone Hill Winery in Hermann (I believe it's under the same ownership as Augusta Winery), Adam Puchta, Hermann and St James.
Also enjoyed visit to the off the tourist trail Cave Vineyard, Ste Genevieve, which has a large natural cave under the tasting room which you can enter, the Norton is good also.
There were 125 wineries in Missouri when we visited in 2013 and we visited all making Noon around Hermann and Augusta. Fact few know: Augusta was the USAs first AVA in 1980.
After Missouri we drove to Sandusky, Ohio for the American Wine Society National Conference*** and took part in a Norton presentation and tasing.
*Things may have changed since we were there in 2013.
**If you bring one back I'll no longer be able to claim owning the only Norton Riedel glass in the UK!
***The 2023 confernce is in St Louis, Missouri!
Have a great time
I am convinced canned wine will make a huge impact on the above £8.00 a bottle but below £12.00 a bottle market. The cans I have had have mostly been good quality fresh and fruity. It will also make a big appeal to the below 35 year old market. I am sure canned wine will increase its market share over the next 5 years.
And I am an old aged, white haired git.
Funny, I picked that Kanvas from Eroski in Malaga and the lady had trouble putting it through the till - apparently I was the first to buy one! I was less of a fan as I like lighter Garnacha more towards red fruits than dark fruits. Nothing wrong with it, though. A bit like a fresh but rich Cariñena or Campo de Borja.